COSMIC-2
Launched in 2019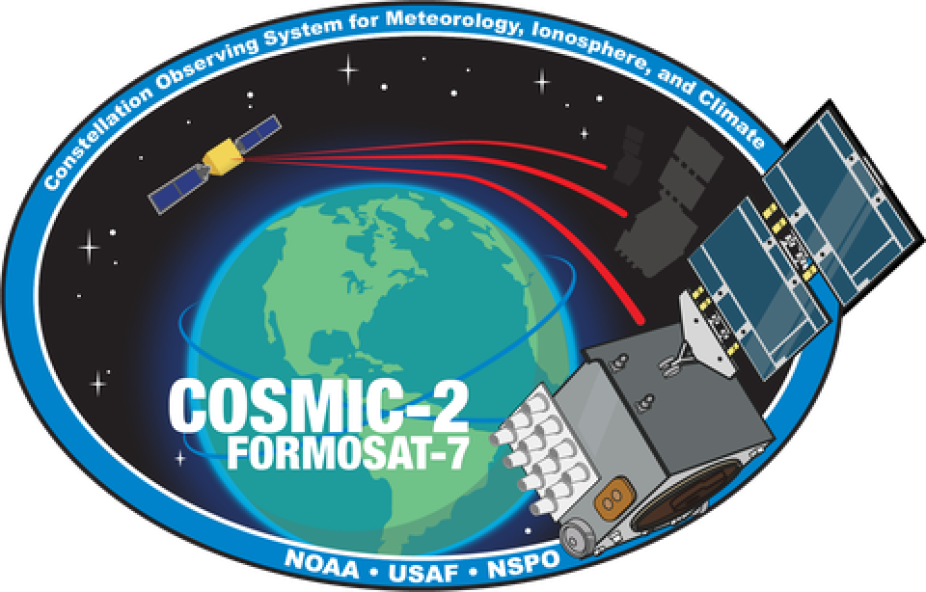 Due to the success of COSMIC-1, U.S. agencies and Taiwan decided to move forward with a follow-on Global Navigation Satellite System Radio Occultation (GNSS-RO) mission called FORMOSAT-7/COSMIC-2 (COSMIC-2). The six COSMIC-2 satellites launched successfully on June 25, 2019 into low-inclination orbits. U.S. agencies, led by the National Oceanic and Atmospheric Administration (NOAA) and Air Force (USAF) are partnering with Taiwan's National Space Organization (NSPO), UCAR, and others to execute the COSMIC-2 program. The GNSS-RO payload, named TGRS for Tri-GNSS Radio-occultation System, was developed by NASA's Jet Propulsion Laboratory and is tracking more than 4,000 high-quality profiles per day (across the 6 satellite constellation). COSMIC-2 also includes two space weather science payloads: a Radio Frequency Beacon (RFB) transmitter and an Ion Velocity Meter (IVM). The COSMIC-2 mission provides a revolutionary increase in the number of atmospheric and ionospheric observations, which will greatly benefit the research and operational communities.
COSMIC-2 neutral atmosphere and space weather data are available at CDAAC and TACC.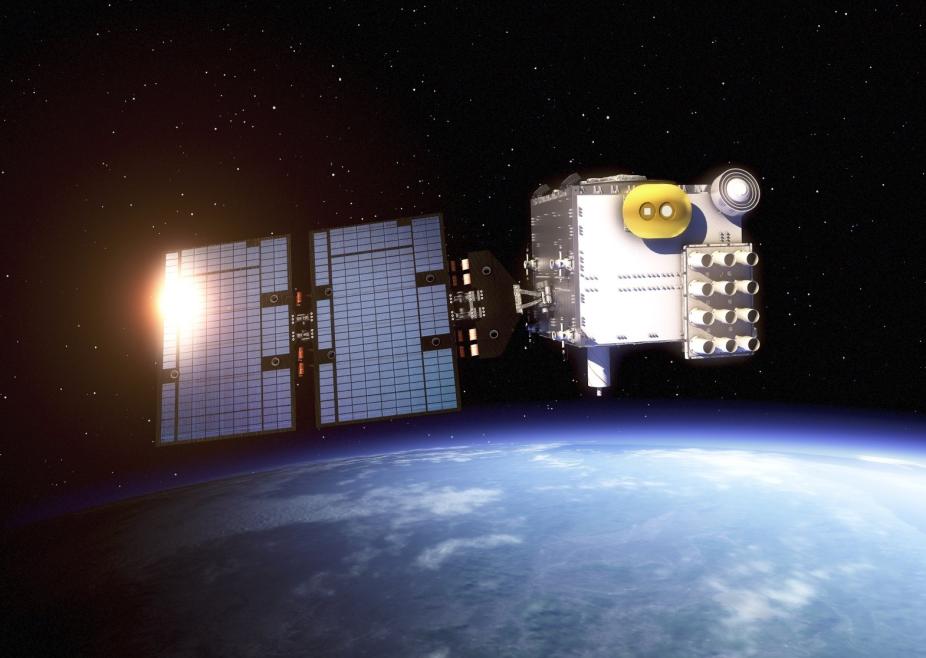 COSMIC-2 spacecraft image provided courtesy of Surrey Satellite Technology Ltd. Below is an illustration of the COSMIC-2 orbit configuration, provided courtesy of NSPO.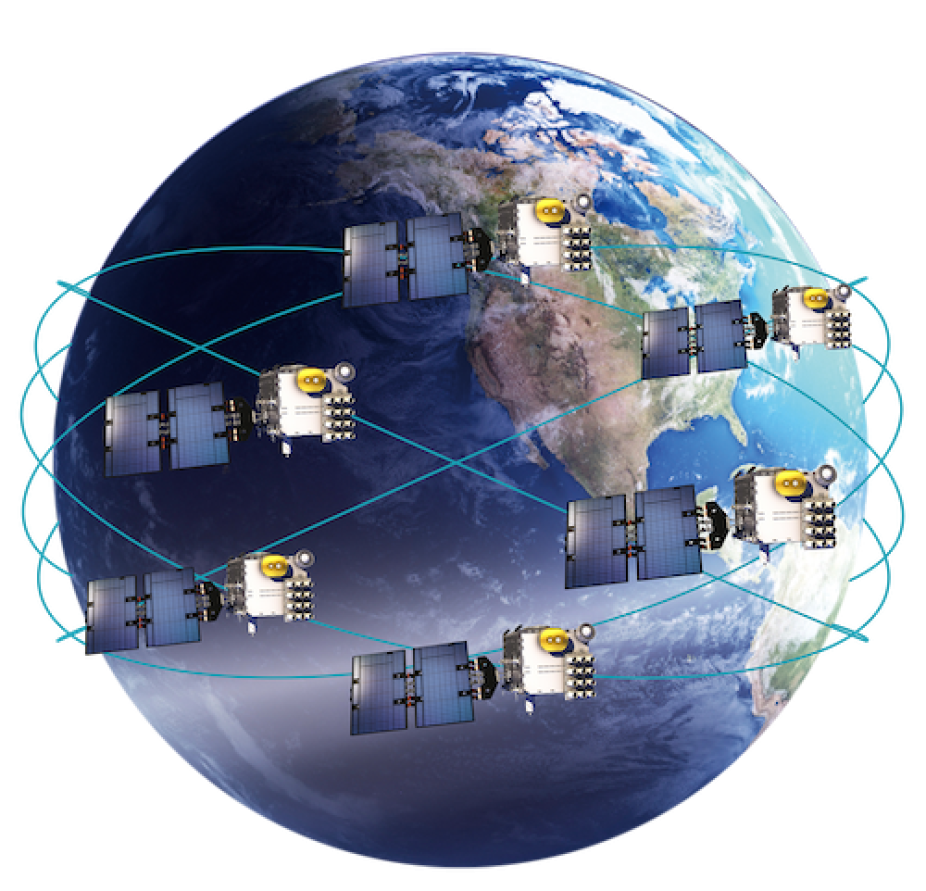 The next figure shows geographic coverage provided by COSMIC-2 on October 1, 2019.
The operational COSMIC-2 Data Processing Center at UCAR processes COSMIC-2 data and disseminates environmental data records to the operational and research communities in near real-time and post-processing modes.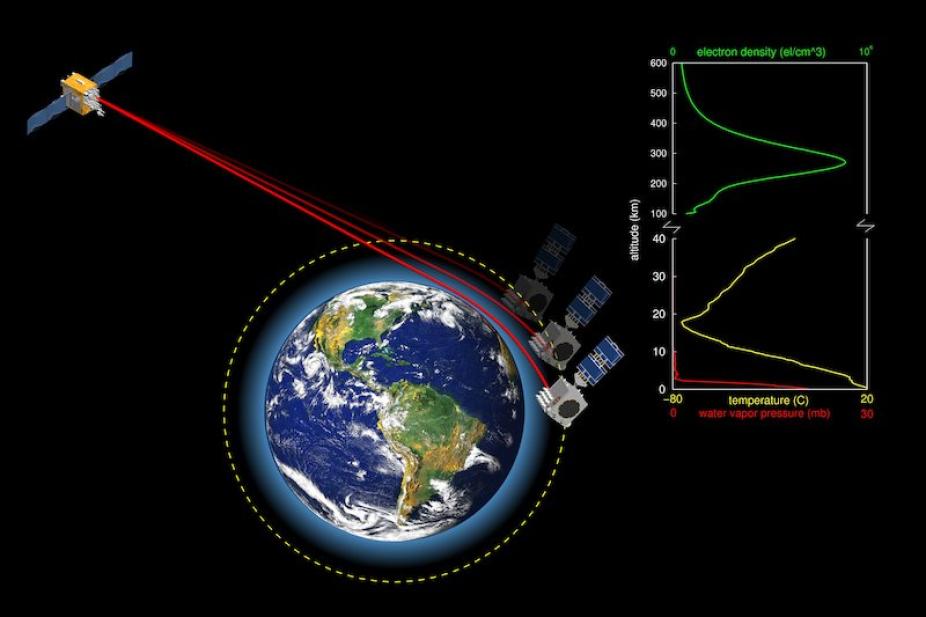 COSMIC-2 utilizes a network of downlink stations to receive data and route them for processing. This network ensures that data are products made available in near-real time for use in numerical weather prediction and space weather analysis.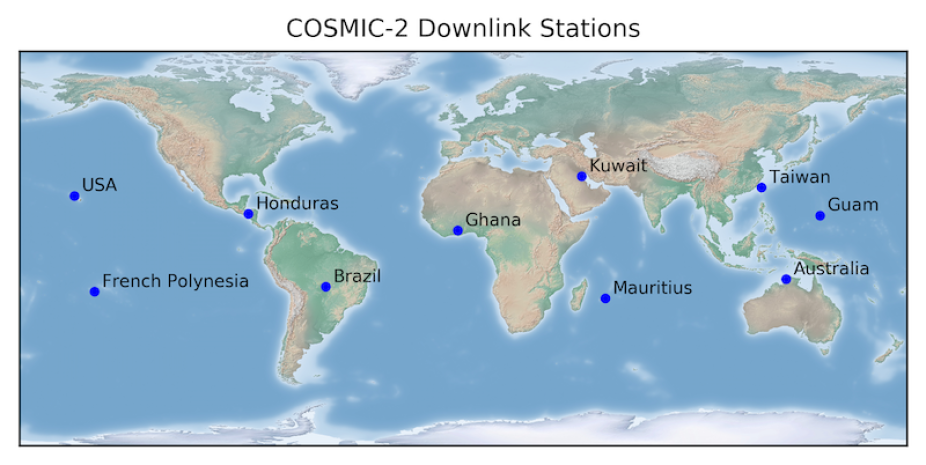 Some interesting COSMIC-2 links: